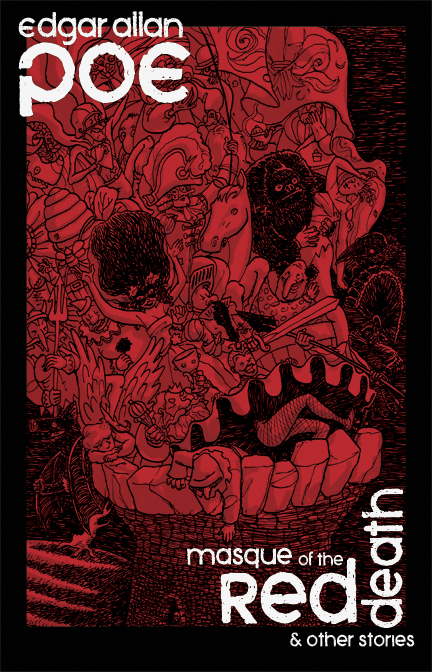 masque of the red death
I think I may have first read this in grade school. I like the story so much I keep returning to it.
Since the internet is the way most people discover books these days, it is incumbent upon the designer to create an image that can be discerned at a tiny "thumbnail" size. This cover not only does that, but rewards the viewer with more information up-close as well.