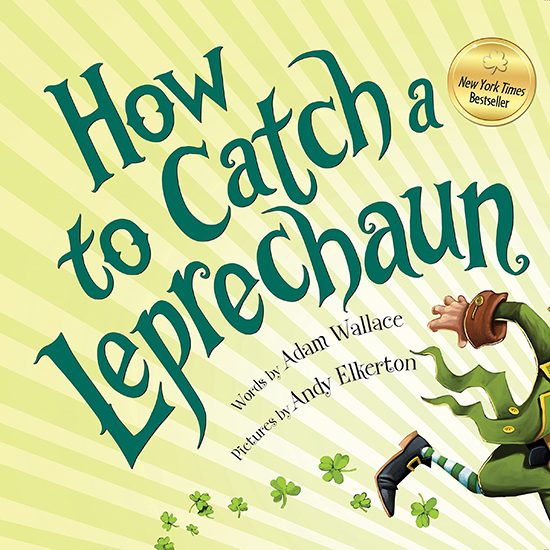 How To Catch a Leprechaun
Written by Adam Wallace and illustrated by Andy Elkerton, How to Catch a Leprechaun was the first How to Catch book in the series, and the first to achieve New York Times Bestseller status. It has continued to hit the list around St. Patrick's Day every year since 2016.
You may buy How to Catch a Leprechaun from Sourcebooks directly.