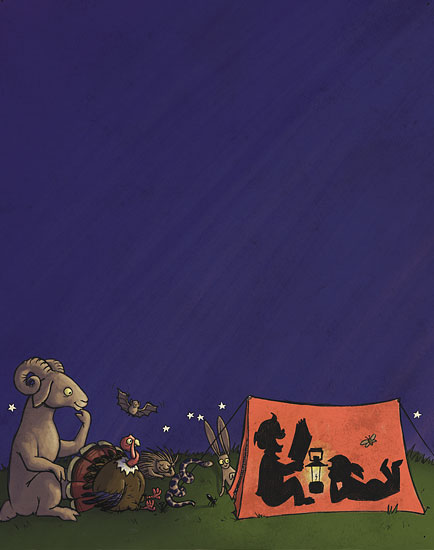 zion national park inside back cover
You guys know how I love doing night scenes. I liked putting this illustration at the end because the whole book cycles from a night scene in the first activity and then all through the daylight hours shown in the other pages. By the time you've finished all sixteen activities, it's time to get into the tent and go to sleep.
The big sky is left open for all the credits.