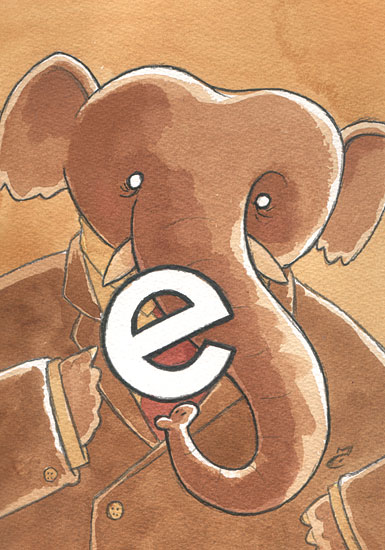 e
The SCBWI Chicago Area Illustrators Network invited me to participate in its 2007 gallery show, "Children's Book Illustrators." The show will take place at the Chesterton Art Gallery in Chesterton, Indiana, about one hour southeast of Chicago.
Along the perimeter of the main gallery room, they will also display an "illustrated alphabet". (Kind of like the one in a first grade classroom!) Illustrators were invited to participate in this portion of the show by illustrating a randomly assigned letter of the alphabet. These pieces will be sold via silent auction, which will last the whole month of October.
An opening reception will be held Sunday October 7, from 1— 4:00pm.
The show will hang for the entire month of October. If you happen to be in the area, I hope you'll stop in for a visit.