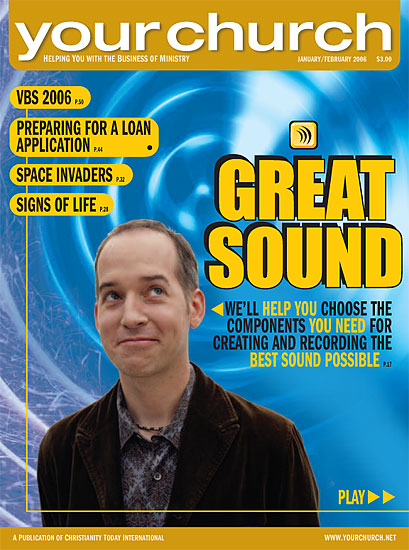 your church magazine cover
This issue won't be mailed until the last week in December, But Your Church magazine is letting me post the cover early. Thanks, Harold!
I just completed the issue and everyone seems very pleased with it. And I brought it in waaaay under budget, specifically, I spent no money at all! Yep, no money.
Most of the images in the issue are supplied by the advertisers, and for the ones that weren't, Your Church has a CD image library they let me look through. The cover is a composite of three different stock images, plus a little Photoshop and Illustrator.