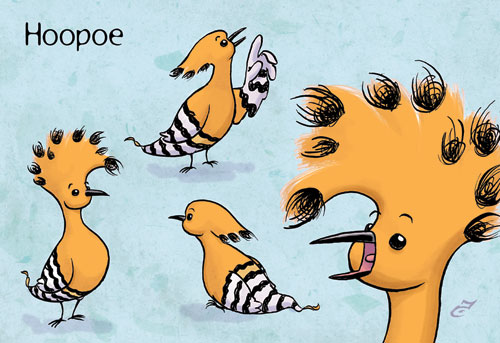 hoopoe
An art director told me she really liked my work, but asked if I could draw a character consistently over the amount of illustrations needed for a picture book. She suggested that I draw some animal characters in different positions and add it to my portfolio.
I wanted animals that were very different from each other, and I decided the group would consist of a mammal, a bird, and an amphibian. South Africa's indigenous species gave me a variety to choose from.
When selecting the bird, I picked a hoopoe because I had never drawn one before. The hoopoe also figured prominently in Salman Rushdie's Haroun and the Sea of Stories.
The other two animals I chose were a vervet monkey and a crocodile.